Stella McCartney is one of the most environmentally-conscious designers in the fashion industry today, abstaining from using any fur or leather in her garments in a bid to create a completely sustainable and cruelty-free brand.
Now, the British designer has partnered with Adidas to create the world's first vegan-friendly line of Stan Smith trainers, the iconic tennis shoes that have become one of the most ubiquitous wardrobe staples across the globe since the sportswear giants relaunched them in 2008.
As a lifelong vegetarian, McCartney designed the shoes using vegan leather.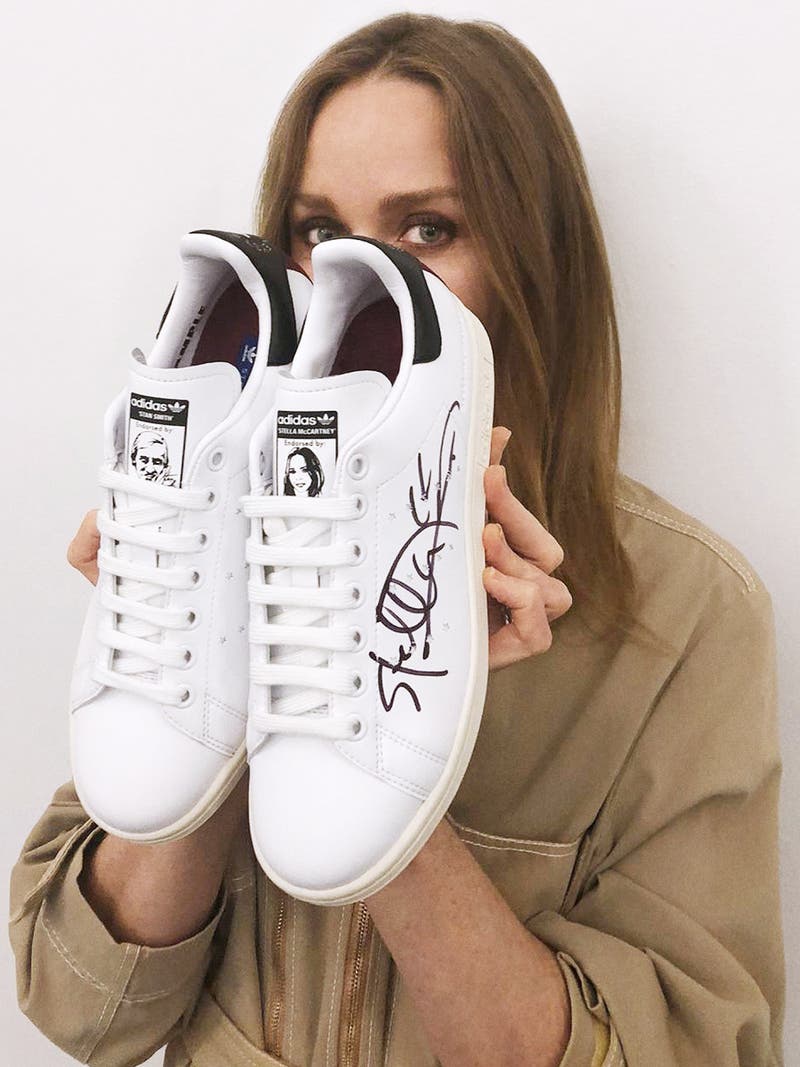 The white trainers will be available in stores from 10 September, in celebration of McCartney's birthday three days later.
The Stella Stan Smith will maintain features that have become synonymous with the original shoes with added embellishments that are reflective of McCartney's brand.
For example, in keeping with other Stan Smith shoes, one tongue will feature a print of Stan Smith himself, while the other will feature McCartney's portrait. As opposed to the signature three stripes that appear on conventional Adidas products, the trainers will have three rows of stars, while the Stella McCartney logo will also feature at the heel of the shoe alongside burgundy and blue stripe bands.
"The Stan Smith sneaker is just an incredible design that has stood the test of time," McCartney tells i – D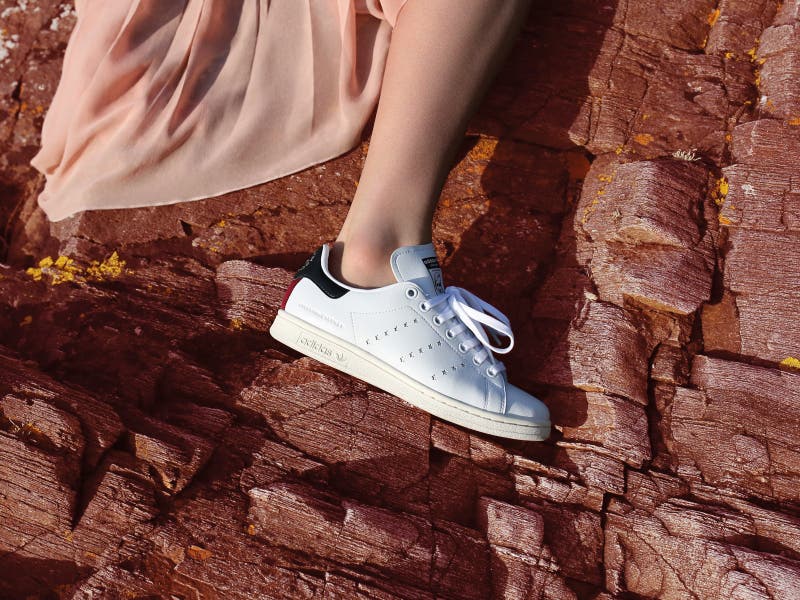 "I'm a fan of the original as much as almost everybody is.
"It just connotes a heritage in tennis and performance that was really important at the time.
"Now it seems like part of the furniture in footwear, a classic, but at the time it was pretty revolutionary and obviously the cutting-edge technology in tennis footwear for the athletes."
The 46-year-old designer has been a leading light in the way of sustainable fashion since launching her eponymous brand in 2001, prior to which the Central Saint Martins graduate had been working as creative director at Chloé.
McCartney has been collaborating with Adidas since 2005, launching an array of athletic-wear, eyewear, swimwear, fragrances, and lingerie in partnership with the leading sportswear brand.
The Stella Stan Smith trainers will be available for worldwide pre-order on 5 September will land in stores worldwide on 10 September